TOO BUSY MAKING OTHER PEOPLES HAPPY ...NEVER HAVE TIME TO WORRY ABOUT MY WORRY ..!
"BEAUTY NO NEED TO BE FANCY "
Chakra/06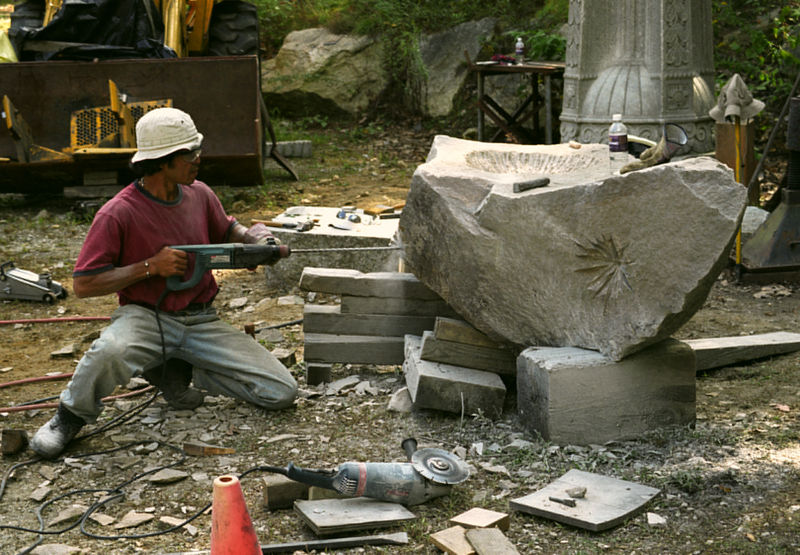 The above picture was taken by David Trembley / Chakra's close friend.
" KEEPING THE PAST MEMORY AROUND AND ALIVE "
THE OLD ROAD OF THE OLD SIMPLE PRIDE .
The majority of the Khmer people are definitely still craving for a bit of taste of a fresh hot pepper "Mtes" every time they come across or get close to a tasty smell of SAMLOR KORKO and newly steamed rice.
To like or not to like the tongue burning taste of hot pepper, one has got to experience the taste upon the tip of the tongue or take a full bite in the mouth. The Khmer recipe SAMLOR KORKO is just an ordinary dish if it was without HOT PEPPER. The hot pepper itself, alone, is just a tongue and mouth burning thing.B ut somehow most definitely, the combination of the two together amazingly become a truly sensible remarkable dish ...A dish of identity, a dish of soul and spirit, a dish of an unforgettable memory.
Similarly, when the world's eyes view upon a piece of Khmer artifact or have a full tour of the ANGKOR WAT and the entire Khmer ancient temples complex, those eyes may have only seen only just ripple surface or waves of the CULTURAL-SPIRITUAL KHMER OCEAN. While to the KHMERS, we sense through the dept.. we see our past glorious history, we see stars..we see the sun..we see the moon..we see brilliant colorful rainbow ..we see an eternity of beauty under the KHMER'S SKY .. We see heaven upon our own earth...WE SEE THAT, ONCE, WE WERE THE ROME OF SOUTH-EAST ASIA.......(MORE TO COME)
Sub-heading
List of items